Why Us
For many years, our consultants have been guiding businesses toward more effective operations, services, and products with tailored solutions.
As a consulting company, SQUAREMILED sees its mission as helping companies across industries create optimal digital environments aligned with their technical capacity, business requirements, employees' needs, and customers' expectations.
01

Who we are?

SQUAREMILED is a service vendor agnostic, cloud IT consultancy based in Luxembourg. We specialise in helping companies develop, deploy and maintain their IT solutions whilst enhancing collaboration and security.

02

Our values

Trust, our customers are our partners
Security, mandatory in an increasingly digitally open world
Transparency in straightforward and precise communication
Innovation, to make the difference whatever the business

03

Why we are different?

We help you gain digital value faster, accompanying you to build a modern technology roadmap, based on the Cloud solutions and the news security standards.
Expertise
We provide consulting services from turn-key solution to maintenance and support of existing systems. Since many years, our clients have continuously praised us for our expertise in the IT field and our commitment to excellent service.
What makes SQUAREMILED stand out is our relationship with our customers based on expertise, trust, and knowledge sharing.
WiseComputing
IT SUPPORT & HOSTING SERVICES
Say goodbye to complicated IT services and say hello to an all-in-one managed IT support & hosting solution your business needs.
one contact address
the same friendly experts handling your queries
simplified billing for all your business's IT
We make IT easy so you can stay focused on running your business.
We take care of your IT or your Apps with a proactive, value-based approach and streamlined processes for maximum efficiency.
MSP or TMA ?
What are these ?
M
anaged
S
ervices
P
rovider (
MSP
)
Fully Outsourced IT or Co-Managed IT which may include user support, troubleshooting, security monitoring, backups, third-party updates
M
aintenance
A
pplicative (
TMA
)
Delegation of services related to the life cycle of an application (such as bug correction, knowledge maintenance, adding upgrades etc.,) to our experts team
Peace of Mind
We host an experienced team of highly qualified engineers who can professionally and proactively manage your business' IT
Value
We create value-based, bespoke packages that offer transparency and are well aligned with your business goals and future projections
Convenience
We are located in Foetz (Luxembourg) to be able to provide you with service within proximity. From there, we can manage all our customers remotely across the world, in English and French language.
Why use our MSP & TMA services?
Feel free to turn to us when:
You have no in-house IT department or any party specifically taking care of their IT
You are unclear about the fees and costs associated with a managed IT service
You don't want staff within other roles and departments handling their IT issues
You are wanting a tailored and personalized IT management service
The way in which their IT is currently managed doesn't deliver a stable service
You are currently experiencing slow response and resolution to reactive issues
You are experiencing communication obstacles when it comes to the management of their IT
You feel unprepared for technical crisis and are unable to effectively manage fast resolution
Get Instant Quotation
Coming soon ...
Strategic Partners
We are fully audited and premium partners with the world's leading cloud providers.
Our deep understanding of their public cloud platforms means we find the solution that's right for you.
We harness our partners' strengths in Cloud, Security / Management, Hardware and Development to uniquely support you, enabling your business to reach new heights.
Blog
Follow our blog to find out about the latest digital trends, insights and digital obsessions from the leading experts in digital.
About Us
Founded in April 2020, SQUAREMILED has joined the landscape of Luxembourg's service companies with the aim of becoming a partner and provider of transversal expertise in today's IT:
Transforming infrastructure and security to cloud, multi-cloud or hybrid strategies.
Development based on the latest technologies and in symbiosis with the current transformation strategies.
And, the managed services for a total or partial management of the IT of our customers, with this novative DNA whatever their business.
SQUAREMILED is composed of recognized experts passionate about IT. On the strength of more than 10 years in the field of Microsoft architecture, information system security and .Net Full Stack (Front & Back), our experts operate on demand on all types of projects.
SQUAREMILED's objective is not to position itself as a new challenger in the landscape of Luxembourg IT services companies, but to respond a need to guide you, to advise you, to bring an expert and external opinion to your organization, a help sometimes even just punctual, in order to help you lead your project to the expected success.
And because men and experts are one and the same, we recruit our futur colleagues and employees with care and passion.
Our approach to expertise in the fields we practice consists of constantly developing the knowledge of each of our experts: we train our employees on a regular basis and ensure a continuous technological watch.
Team
We are a team of experts who are passionate about their work, have excelled in their field, and have an extensive background in a wide variety of applications.

Julien Revelant
IT Architect & CEO

Mathieu Perrein
Chief Technology Officer

Julien Leclercq
Chief Financial Officer

Marie Van Hove
Chief Sales Officer

Jean-Christophe Beaucarne
Alumni Member

Laurent Palaro
.NET Expert / Software Craftsman

Steve Sebas
System Engineer Jr

Christophe Ghesquiere
Workplace Transformation Expert

Aissa Derras
System Engineer

Christophe Joie
Workplace Transformation Engineer

Lionel Reichert
.NET Expert & IoT Expert / Software Craftsman

Alexis Just
.NET Developer / Software Craftsman

Adrien Pellegrini
.NET Expert / Software Craftsman

Éric Grandjean
Cloud Architect

Claire Ballester
Project Manager / Test Manager

Christopher Roux
Infrastructure & Cloud engineer
Edgard Belolo
Cloud & M365 Collaboration Expert

Arthur Grailet
.NET Developer / Software Craftsman

Ettijani Aboussaleh
AMO & SharePoint Architect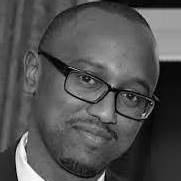 Eric Karamaga
Cloud & Collaboration Expert / Project Manager

Mickaël Delarche
Microsoft Cloud Transformation Expert

Kevin Jagiella
Workplace Transformation Expert & Technical Leader

Amine Bedrane
.NET Developer / Software Craftsman

Clément Kontzler
.NET Developer

Baptiste Guillemet
.NET Developer

Romain Reverchon
.NET Developer

Joffrey Revelant
Support Engineer
Samy El Mnadil
Security Expert

Denisa Popescu
Senior Project Manager & Scrum Master
Ulrich Kamseu
AWS Cloud Expert

Maxence Gautier
Fullstack Developer

Gaëtan Karre
Sharepoint Expert
Nathan Allegra
Support engineer

Laurent Miltgen
Microsoft Consulting Advisor / Senior Architect

Stéphane Zivec
Senior consultant M365 & Azure

And Much More
Join Us
Join Us
You're in luck! We're actively looking for more talented and tech-savvy co-workers to join our awesome experts team. If you're willing to learn a bunch of exciting new technologies at an innovative growing tech company, then please get in touch.
Contact
Let's talk about your project. Send us a message and we will be in touch within one business day.